11 581 a célként kitűzött 20 000 aláírásból
Tisztelt Mr Willem VAN DE VOORDE Ambassador Extraordinary and Plenipotentiary — Permanent Representative, HE Mr Dimiter TZANTCHEV Ambassador Extraordinary and Plenipotentiary — Permanent Representative (Coreper II), HE Ms Edita HRDÁ Ambassador Extraordinary and Plenipotentiary — Permanent Representative (Coreper II), HE Mr Jonas BERING LIISBERG Ambassador Extraordinary and Plenipotentiary — Permanent Representative (Coreper II), HE Mr Michael CLAUSS Ambassador Extraordinary and Plenipotentiary — Permanent Representative (Coreper II), HE Mr Aivo ORAV, "HE Ms Maeve COLLINS Ambassador — Deputy Permanent Representative", HE Mr Ioannis VRAILAS, HE Mr Pablo GARCÍA-BERDOY, HE Mr Philippe LÉGLISE-COSTA, HE Ms Irena ANDRASSY, HE Mr Maurizio MASSARI, HE Mr Nicholas EMILIOU, HE Ms Sanita PAVĻUTA-DESLANDES, P. Simonas ŠATŪNAS, HE Mr Georges FRIDEN, HE Ms Marlene BONNICI, HE Mr Robert DE GROOT, HE Mr Nikolaus MARSCHIK, HE Mr Nuno BRITO, HE Ms Luminiţa Teodora ODOBESCU, HE Mr Iztok JARC, Mária MALOVÁ Ambassador — Deputy Permanent Representativ, HE Ms Marja RISLAKKI és HE Mr Lars DANIELSSON!
Please scroll down for English.
A petícióhoz kapcsolódó levélküldő kampány lezárult. Az aláírók az alábbi levelet küldték el angolul az EU képviselőinek: 
Az Európai Unió tagállamainak tisztelt Képviselői!
Tájékoztatni szeretném Önöket arról a széles körű állampolgári szerepvállalásról, amelyről a magyarok a jogállamiság, a demokratikus intézmények, az igazságszolgáltatás függetlensége, valamint a megvádolt bírák és kisebbségek védelmében tanúbizonyságot tettek szerte Magyarországon. Több ezer lengyel és magyar aktivistával együtt reménykedünk abban, hogy az összes tagállam határozott álláspontot képvisel majd annak a mechanizmusnak a tárgyalása során, amely az EU-s alapokat a jogállamiság normáival köti össze az egész Unióban.
Mi, akik, európai zászlókat lobogtatunk tömegtüntetéseken, megvédjük a magyar bíróságokat attól, hogy a kormánypárt elfoglalja őket, tömegesen írunk alá petíciókat az Európai Bizottságnak címezve (több mint 1360000 aláírás), illetve pénzt adományoztunk, hogy lengyel és román aktivistákkal közösen megjelentethessünk egy, az európai vezetőknek szóló üzenetet a Politico-ban, határozottan kijelentjük: nem értünk egyet azzal, hogy a lengyel kormány megvétózza az EU költségvetését és helyreállítási alapjait.
Felszólítjuk az EU tagállamait, hogy ne engedjenek a magyar kormány zsarolásának. Támogatjuk az "Alapok a jogállamiságért" mechanizmust, és bízunk abban, hogy az megvéd bennünket az autoriterizmustól. Úgy gondoljuk, hogy az új mechanizmus az Európai Unió egész alapjának jövőjét biztosítja.
u.i.: Ezen üzenet másolatát eljuttatjuk a fő európai sajtóorgánumokhoz, mivel úgy gondolom, hogy a közös értékek fokozott védelme nemcsak a magyarok, hanem az összes uniós polgár érdeke.
2020. november 28. 
Petíció
Tisztelt Európai Parlamenti Képviselők!
Az Európai Unió eszközei eddig elégtelennek bizonyultak a jogállamisági feltételek betartatására.
Itt az ideje, hogy határozott és hatékony intézkedésekkel véget vessünk azon kormányok büntetlenségének, akik aláássák közös értékeinket, felrúgják az európai szintű megállapodásokat, és kihasználják a Közösség jóhiszeműségét.
A magyar kormány folyamatos szabályszegései miatt az egyetlen hatékony intézkedés az, ha az uniós források kifizetését az alapvető jogállamisági feltételek betartásához kötjük. Arra kérjük Önöket, hogy az Európai Parlamentben ezt az álláspontot képviseljék az ezzel kapcsolatos szavazásokon!
Csak ez nyújthat garanciát arra, hogy a fejlesztések és beruházások elsősorban az állampolgárok érdekeit szolgálják, azok nyíltan, szabályosan, átláthatóan és észszerűen valósuljanak meg.
Bízunk abban, hogy az Európai Parlament élni fog a mostani egyedülálló lehetőséggel, és egyértelmű szabályokat alkot az uniós polgárok jogainak és pénzének védelmében.
Közös érdekünk, hogy az uniós támogatások ne szűk érdekkörök, hanem az európai polgárok fejlődését szolgálják. 
A jelenlegi intézkedések nem hatékonyak, és lehetőséget adnak az országoknak, például Lengyelországnak és Magyarországnak arra, hogy kölcsönösen megakadályozzák a másik országgal szembeni aktív fellépést.
A júliusi csúcson megállapodás született arról, hogy az Unió tovább dolgozik az EU-s pénzek kifizetése és a jogállamisági feltételek közti kapcsolaton. Nemrég pedig a magyar kormány jelezte, hogy a jogállamisági feltételek bevezetése esetén - élve a jogával - megvétózza a 750 milliárdos helyreállítási alap forrásait a Tanácsban. (Ezzel Magyarország 7 milliárd euró vissza nem térítendő támogatástól esne el.)
Az Európai Parlament három nagy frakciója egyaránt amellett van, hogy a kifizetéseket szigorú jogállamisági feltételekhez kössék, de továbbra is fennáll a veszélye annak, hogy az Európai Unió a támogatások kifizetésének olyan új kritériumrendszerét fogja elfogadni, amely nem hatékonyabb az eddigieknél. Így a jogállamisági feltételeket és az emberi jogokat megsértő országok továbbra is kölcsönösen meg fogják tudni akadályozni, hogy eljárás induljon a másik országgal szemben.
Az új intézkedés bevezetése nem jelentené automatikusan az anyagi juttatások megvonását Magyarországtól - eseti alapon értékelnék a helyzetet. Ez hatékonyan korlátozná a kormányt az igazságszolgáltatási rendszer, a fékek és ellensúlyok, a média sokszínűsége és a szabadságjogok elleni támadásaiban.
Az Európai Parlament a legdemokratikusabb intézménye az Európai Uniónak, a választók közvetlen akaratát kell érvényesíteniük - tehát bízunk benne, hogy a Képviselők figyelembe veszik a szavazatunkat.
A petíció a lengyelországi Akcja Demokracja, a romániai Declic és az aHang közös kampányának a része.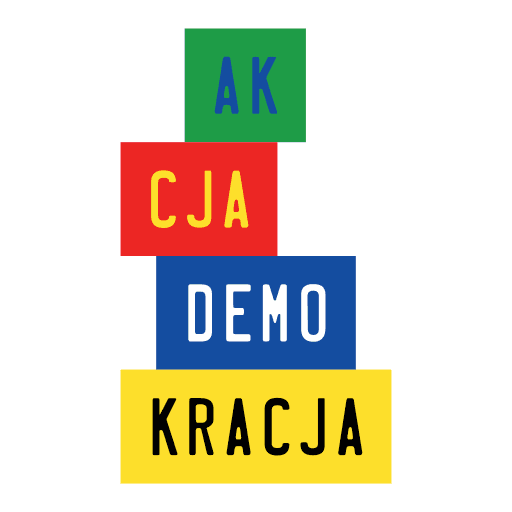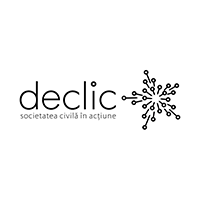 ENGLISH VERSION
Dear Members of the European Parliament,
So far, the instruments of the European Union have proved to be insufficient to secure adherence to the rule of law.
It is time for decisive and effective action to end the impunity of governments undermining common values enshrined in the Treaty on European Union, breaking European agreements and taking advantage of the good faith of the Community.
Due to the repetitive breaking of the law by the Hungarian government, at present, the only effective measure is to pay out European funds only on the condition that the receiving  government respects the rule of law. We ask you to represent our standpoint in the European Parliament.
This is the only instrument to guarantee that development schemes and investments serve the citizens' interest and are implemented orderly, transparently and reasonably.
We hope that the European Parliament will seize the opportunity to draw up clear rules that protect the rights and money of Europen citizens. 
It is our common interest that the European funds serve the citizens, and not a small elite's interests and development.
The current mechanisms are ineffective, partly due to the possibility of mutual blocking of sanctions by two violators of the rule of law (Poland blocks real action against Hungary and vice versa). 
During the European Summit in July 2020, a declaration was made according to which the Union would resume its work on linking the payment of EU funds to the rule of law. The Hungarian government recently announced that they would veto the budget of the recovery plan in the European Council in case the payment of European was linked to the rule of law. 
Although three fractions in the European Parliament agree that payments have to be linked to the rule of law, there is a risk that the new mechanism will be just as ineffective as the current ones - the governments of countries violating the rule of law and human rights will continue to be able to block others from launching such a procedure.
The introduction of such a mechanism would not automatically deprive Hungary of European funds, but the situation would be assessed on a case-by-case basis, which could effectively limit the government's drive to violate the justice system, the anti-corruption framework, media pluralism and other institutional frameworks related to checks and balances.  
The European Parliament is the most democratic institution of the European Union, subject to the direct will of the electorate, making sure that our vote counts and is taken into account by MEPs.
This petition is part of a joint campaign by Akcja Demokracja (Poland), Declic (Romania) and aHang (Hungary). 
Köszönjük az aláírást! Aláírásodat mentettük.
Mára közel 300 ezer ember csatlakozott valamelyik kampányunkhoz, 2130 településen van legalább egy ember, akit elérünk üzeneteinkkel és ezrek csatlakoztak különböző megmozdulásainkhoz országszerte. Támogatóink nélkül nem működhetnénk. Függetlenségünk legfőbb záloga, hogy azok a honfitársaink finanszírozzák az aHang tevékenységeit, akik hisznek benne, azonosulni tudnak az általunk fölvállalt ügyekkel és értékrenddel.